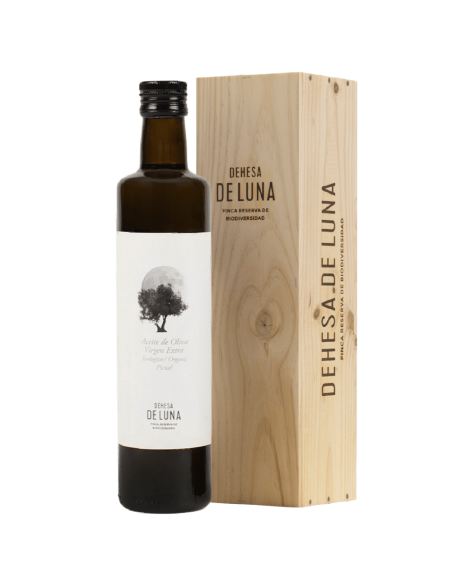 Aceite de Oliva Virgen Extra Ecológico 100% Picual
Available
Tax included
Entrega entre 3 y 4 días
We believe in organic extra virgin olive oil because we believe in nature and its infinite intelligence.
Orders received before 1:00 pm are delivered within 48 hours, and after 1:00 pm they are delivered within 72 hours.

Compra segura

Atención personalizada
The aromas of fresh fruit and green leaves combine with balsamic echoes (mint) to compose a very elegant aromatic set. In the mouth it maintains the level of freshness, showing itself both subtle and forceful, and displaying a perfect balance of the spicy and bitter attributes that distinguish the picual variety. Perfect to take raw, accompany salads and give a touch of sophistication to any recipe.